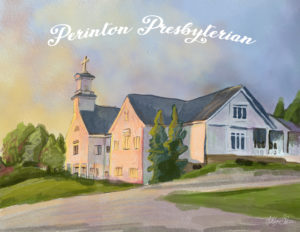 Welcome to In Person Worship at Perinton Presbyterian Church!
With great joy we are reopening our doors to welcome our community and congregation to worshipping with us in person, beginning April 18, 2021.
We invite you to preregister for the service at the links below.  We are starting with space for up to 50 worshippers and hope to steadily increase that number as vaccinations in our community rise.  We will continue to live stream the service to our Facebook page.
We will be following all current COVID safety guidelines, including masking, social distancing, and special music instead of congregational singing.
Over the coming months, we hope to expand our worshipping congregation for in person services and continue to welcome you, when you are comfortable joining us.
Welcome!
Click below to register for in-person worship:
May 9:  https://inpersonmay9.eventbrite.com
May 16:  https://inpersonmay16.eventbrite.com
May 23:  https://inpersonmay23.eventbrite.com
May 30:  https://inpersonmay30.eventbrite.com
If you or someone you know is unable to register online, please call the church office at 223-1203
To view our most recent or current worship service, go to:
Dial-in option:    1-646-558-8656 US (New York)
Meeting ID:    527-577-4982
Password:    6511